Water Heater Repair, Installation Service NJ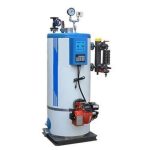 The life of a water heater whether you opt for a storage tank water heater, a gas ,  tank less or a solar water heater is not less than 10 years. Depending upon its brand and maintenance, its life can exceed up to 15 to 20 years. Great so you can have a water heater for one-fourth of our lifetime. Just imagine the time you were born until you reach 20 years into your youth, a water heater remains in your home functioning perfectly. Water heater repair, replacement and installation have to be carried out at the right time so as to save on energy bills.
Well, when we say perfectly, it does not mean that we install a water heater and leave it as it is. You will have to conduct regular maintenance, at least once a year. We are available 24 hours a day, 7 days a week and 365 days a year so if you want your water heater to last longer then contact us for regular servicing.
Call on the All Week Water Heater Experts For Maintenance & Replacement
Some of the commonly found problems in a water heater are:
Hot water does not flow out properly
Hot water quantity is less
Hot water does not flow instead warm water flows
In spite the power switch is on, water does not heat.
Leakage in the water tank.
Fluctuation in the flow from hot to cold water.

We can solve any of the above mentioned problems or any problems that you face with your water heater. We can provide services for not only repairing a water heater but water heater repair, replacement and installation.
Our professional teams are experts in providing services for the following types of water heaters:
Tankless water heaters – Instant water heaters.
Solar Water Heaters Installation And Repair Service NJ
Conventional Storage Water Heater Repair, Installation And Maintenance Service
Gas Water Heater Repair And Installation Service NJ
Electric Water Heaters Repair And Installation NJ
Installing a new water heater is not very easy and it is always advised to contact a professional plumber who will ensure that the water heater is installed properly in your home or office. The best water heaters that are gaining a lot of popularity among home users are tankless water heaters. They are very small and sleek in size that they are very convenient to use. You can fix the heater anywhere in bathrooms, kitchen etc. Moreover, tankless heaters do not heat water unnecessarily and thereby saving a considerable amount of energy.
We will also ensure that you get value for the money you spend for the repair and maintenance of your water heater. You can enter into a yearly contract with us. In such cases, our professionals will visit your home and check on the water heater and conduct a maintenance test to see the performance of your water heater. Such monthly maintenance test will help you save a lot of money on your energy bills. If you require Sump & Ejector Pumps Repair Replacement Install services call All Week to know more about it.
We service all major water heater brands

Rheem water heater
General Electric
Bradford White
AO Smith Boiler
Navien Boiler
Nortiz Boiler
Our emergency plumbing technicians are available in the following counties 24/7