Water Heater Repairs & Installation Sussex County NJ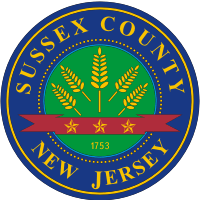 Water heaters are essential in everyday living in all regions in the work and for areas experiencing the cold long winter, absence of water heaters is a risk as well as suicidal. The hot water is used for cleaning, bathing and washing and for such diverse uses; the heating system has to be working always. This makes maintenance and servicing of heaters imperative and compulsory to avoid malfunctioning and breakdown. Constant usage and old age including build-up of sediments makes repair unavoidable. The sediments are usually minerals like magnesium, lime, calcium which gather when water is being heated thus affecting output and effective performance of the heater. So, maintenance is a must to eliminate sediments build-up.
Water Heater Replacement & Maintenance Service Sussex County NJ
Our services available in Sussex County NJ include installations of water heaters and water heaters replacement at affordable prices. We use the best industry approved methodology in working on water heating systems. Our skilled and professional technicians can work on any type and model of water heaters and in cases where repairs won't work or the due to old age, we will offer replacement or new installations providing various types of heating system to help make informed decisions.
It is not always the best to install or repair water heaters yourself. Let the professionals do the jo and avoid escalating the problems or getting harmed from contact with associated chemicals. All Week plumbing will help you to install, repair, and maintain your water heaters. Free quotes are also available from us covering every charge without over billing you.
Recommended Resources
Drain Sewer Cleaning Repair Service Sussex County NJ
Plumber Sussex County NJ
More about our Water heater in Sussex County NJ