Rely On Your Local Hudson Professional Plumber For All Your Plumbing Needs 24/7
All Week Plumbing is happy to assist you with all of your plumbing needs. Give us a call and one of our technicians will go over all of your options whether or not you need a new installation, assistance with plumbing service, or repair for your plumbing unit.
You just can't predict some things. All Week provides emergency plumbing repair for this reason. You can still call for assistance right away even if didn't take an appointment beforehand. You can be confident that your system will be quickly up and running again because our technicians are trained to work with every major brand and type of system. You can count on All Week Plumbing for plumbing services and repairs, even at short notice.
We're The Top Plumbing Service Contractors In Hudson County NJ! We Provide Repairs, Installations, Inspection & More For Residential & Commercial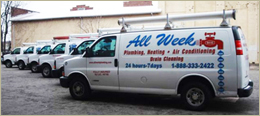 When summertime arrives, it's crucial to make sure your plumbing system is working at its best, and we can assist with that. In addition to providing plumbing maintenance and repair services, All Week Plumbing can also install a new plumbing unit if your current one is old or ineffective. We're committed to your comfort, which includes making sure your plumbing is flawless.
You need a company you can rely on to be accessible 24 hours a day, 7 days a week to visit your home and make repairs quickly if a plumbing emergency arises, especially if it's hot and humid outside. Give us a call if you require plumbing service or repair that's urgent. Because we're close by and committed to your comfort, you can be sure that we'll arrive at once.
Hudson County Serviced Locations
.xxlist li{list-style: none;}
Recommended Resources
Hudson County Official Website
More info about Hudson County
Plumbing Services in Other Counties