Residential Plumbing NJ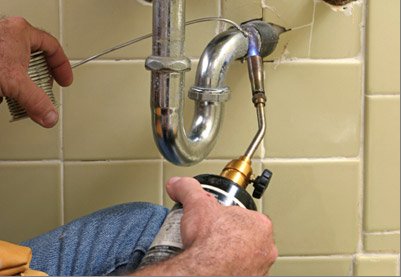 Get guaranteed residential plumbing nj service that you will find really valuable for your money with the help of a trusted and professional plumbers like All Week. We are one of New Jersey's leading names when it comes to delivering top quality yet very affordable service. We believe that your home's plumbing is one of the most essential factors that affect the comfort and safety of your family. Come to think of dirty water flowing through your pipes. What about leaky faucets and broken fixtures? These are just some of the problems that plague modern homeowners. But good thing we have All Week Plumbing's premier services that are ready to come to every homeowner's rescue and provide them with top quality yet truly affordable plumbing solutions. We're just a call away, so if you think your plumber is not in good condition, feel free to contact us.
Residential Plumbing Repairs NJ
If you think we're your usual deep-clean-and-drain only plumbing company, you're wrong. All Week Plumbing has more to offer than that. We have a team of highly trained, professional and expert technicians with the competency and skills that will deliver you an above-average service like no other when it comes to residential plumbing. Contact us at All Week Plumbing for quality work at a fair price.  All of the services that we offer are geared towards the convenience and safety of you and your family. We know that a fully-functional plumbing guarantees clean and safe water so it pays to get your plumbing fixtures regularly checked and maintained. And we at All Week Plumbing are very much ready to do whatever it takes to keep your plumbing in excellent condition. Our 24/7 emergency service are always on standby, ready to get your calls and address your needs anytime of the week, even on holidays. What are you waiting for? Call us now!