All Week Plumbing Can Fix Your Frozen or Burst Pipes 24/7 Anywhere in NJ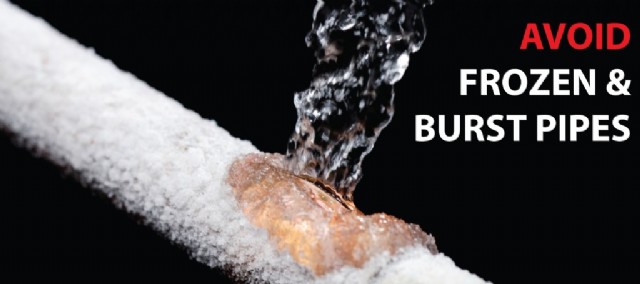 Let's face it, the weather can affect the temperature and comfort of our homes. The winter months can bring some of the harshest conditions when it comes to maintaining the structures, both residential and business. Protecting ourselves and our homes from freezing conditions can be costly, especially when the cost is put towards repair rather than maintenance or prevention. Make sure to leave your tap dripping during nights where you know that freezing conditions may affect your pipes. This is one small tip to help you keep your plumbing in working order during the winter.
Sometimes, however, the unthinkable does happen and steps can be taken to repair damage caused by freezing temperatures. One of the most common problems is for our water pipes to freeze and burst. When this problem occurs, it is not something that is usually made a low priority. This problem needs to be dealt with fast and effectively.
Broken, Burst Pipes Repair Service NJ
At All Week Plumbing, we have decades of experience taking care of the effect that the weather can bring. If you have broken pipes that are the result of freezing, we can provide quick, professional pipe repair in North New Jersey. This is our business and we are good at what we do.
When water is inside your pipes and it freezes, it can expand. This expansion can cause damage to the pipe, creating cracks or even causing the pipe to burst entirely. It is a common but inconvenient problem. When a pipe bursts it can lead to flooding, other water damage and eventually mildew and mold.
These are all problems in their own right, so the burst pipe usually needs attention fairly quickly. You need a company that you can depend on, someone with experience and dedication. At All Week Plumbing, Heating and Drain Service, we have the experience you need to take care of your plumbing issues.
Frozen Pipes Repair Service NJ
Most of the time when structures are built, care is taken to keep pipes out of plain view. This is an issue when pipes break, because much of the time it is in a place, sometimes underground, where they are not easily accessed. That is why it's not always easy to detect pipes that are being damaged before they actually break.
If, however, your bulging pipes are somewhere visible, call us promptly and we can assess the damage and take action to prevent further problems. Otherwise, we can assess and repair pipes that are underground and hidden. Just give us a call if you are having any water related issues on your property.
For more information on frozen pipe repair in North New Jersey, call All Week Plumbing. We will be happy to help you with all of your plumbing needs.