Rely On Your Local Passaic Professional Plumber For All Your Plumbing Needs 24/7
Call All Week Plumbing if you have any plumbing issues in Passaic County, NJ. We are a family-run company that takes great pride in being regional. Including plumbing installation, service, and repair, we handle it all. To make things even better, you can reach us at any time of day or night thanks to our 24-hour phone line. Give us a call as your comfort is our only priority.
Emergency plumbing repair is one of the most significant services of All Week Plumbing. We are aware that you can require assistance at any moment or on any day. We provide a 24-hour phone line as a result. All Week Plumbing is the right place to call if you require plumbing service or repair because we have years of expertise serving local customers in-depth.
We're The Top Plumbing Service Contractors In Passaic County NJ! We Provide Repairs, Installations, Inspection & More For Residential & Commercial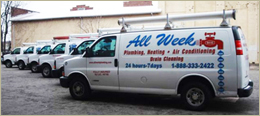 Your plumbing system needs to be maintained frequently. All Week Plumbing is the right company to contact for plumbing service and repair if you live in Passaic County NJ. We can take care of your plumbing needs, from yearly maintenance services before summer begins to preventive repairs during a heat wave. When summer approaches, be sure to have your plumbing inspected and give All Week Plumbing a call.
The nature of emergencies is that they are frequently inconvenient. All Week Plumbing has a 24-hour phone line and is always available to assist you with your problem. Call All Week Plumbing right away if your plumbing is clogged in the middle of the night. Call today to find out why so many West Paterson, New Jersey homeowners rely on us for their plumbing problems. We're close to your place and ready to assist you.
Recommended Resources
Passaic County Official Website
More info about Passaic County
Plumbing Services in Other Counties