Expert Ice Maker Installation And Repair In NJ
Having an ice maker in your refrigerator makes life easier for you and your family. If you need a new ice maker installation, repair or a new water line for your existing ice maker, our skilled staff will complete the job and ensure it's installed correctly. For your new ice maker installations in Northern & Central, NJ and surrounding areas, contact the professionals at All Week Plumbing. They're licensed and experienced in all plumbing works and will install your ice machine water line effectively.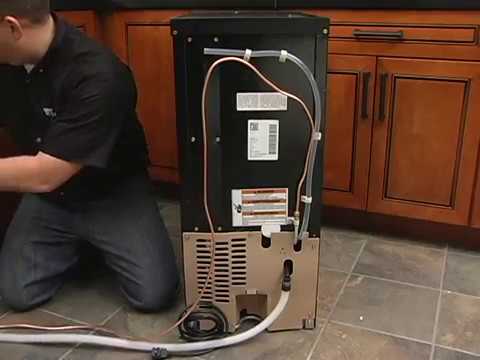 Advantages Of Having Your Ice Maker Installed By All Week Plumbing
Until you think of the benefits to your home, an ice maker may seem like an unnecessary addition to your kitchen. Some benefits are making your kitchen more inviting while entertaining, reducing stress of making ice or forgetting to make ice and you get hassle-free ice for your drinks all year long. The following are advantages of installing a new ice maker:
Getting the type of ice you want: you can have options of different sizes and shapes – cubed, crushed, and half-cubed and many more when you install a customizable ice maker.
No need to buy ice bags: ice makers can eliminate going to stores to buy ice.
Your drinks will taste better: your ice maker will automatically deposit ice into your glass. This eliminates dipping dirty hands going into a bag of ice to take out ice cubes which could potentially contaminate the ice.
With an ice maker in your home, you'll be able to host more parties and summer gatherings.
How we can help
We have years of experience in ice making machine and water line installation services at All Week Plumbing. We make use of the latest installation techniques and product innovations to deliver the best service to our customers.
Before installation, we usually recommend the type and brand of ice maker that best fit individual client's needs. It can also be installed away and separate from the refrigerator. Whichever your wants are, we are more than prepared to provide quality, reliable installations and satisfactory customer service. Contact us now.