Bathroom Plumbing Repairs NJ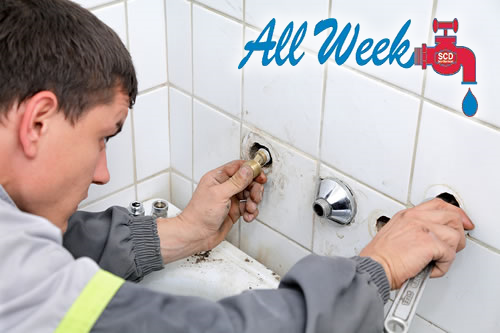 Whether you want to get your shower repaired or you want to replace it, you need experts who can take care of all related problems too. We have experts who are skilled and trained to solve any of the plumbing and bathroom problems you are facing. Even if you want to renovate your bathroom or get some of the old styled equipments changed, you can count on us.
No matter whether you want to get your bath tub fixed because the water does not drain out quickly and properly or you want to replace your standard shower with a new rainfall shower head, our experts are here to assist you. Our professionals are well trained and you do not have to worry about the quality of work. We keep up to the high standard and complete the work efficiently the first time.
Bathroom Replacements & Installs NJ
Even if you are looking for complete remodeling of your bathroom, you can rely on our services. We will help you have more energy efficient and sustainable devices so that you and your family's health are taken care of always.
In addition to remodeling and repair work our plumbers can handle a number of problems like drain cleaning, plumbing fixture installations, unclogging of sink, drain and toilet and hot water heating repair works. Apart from this you can buy and have installed faucets, showers and steam showers, exhaust fans, bathtubs, whirlpool baths and spas and all kinds of sinks counting pedestal sinks also.
If you want to take advantage of any of these services or you want to inquire about anything else related to bathroom repair, replacement and installation, you can call us or email us your questions. Our online support system is open 24/7 and we attend emergency calls immediately without charging anything extra. This is the reason why you will find our customers satisfied and turning to us whenever they have any problem.