Water Heater Repairs & Installation Union County NJ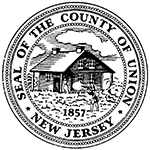 No one in this world will wish the bad situation to befall them and probably you are not one of them. Your home could have specific systems installed but they malfunction when you never expected. That is not time to panic but to look for emergency help. In Union County NJ, each and every building will have a water heater installed. The unexpected such as its failure to heat water may occur. The best approach to take when such happens is to seek for water heater repair professional. Such professionals are in a position to restore it. The only problem is that water heater repair service comes in handy exposing you to confusing choices.For residents of this place, they need not to get worried; thanks to all week plumbing. This is a team of plumbers who can deal with any kind of water heaters that require repair services. All that you need to do is to call them and they shall be of your much help. Never mind calling other people because all week plumbing is the only instant solution.

Water Heater Replacement & Maintenance Service union County NJ
Water heaters play an important role in most households and that is why you will never fail to find them in both residential and commercial premises. They help in many ways and that is why they are never ignored during construction of any building. For those who don't have, they need water heater installation experts who can do it thereafter. The great thin about water heaters is that they can be installed anytime no matter if the building is new or not. All week plumbing is a company that exclusively defines water heater installation is. When you need it done at your home, call them now. They have been given the mandate to do that and also water heater replacement.