Navien Water Heater Repair Service NJ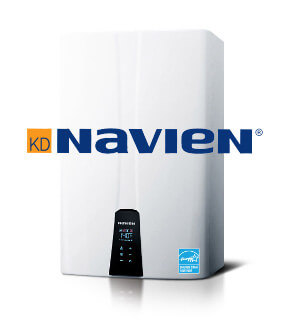 One of the licensed and authorized dealers of Navien equipment is All Week plumbing. The Navien brand is listed as one of the top heater manufacturers in the world and they have been in business for over six decades producing high quality, reliable and efficient products.
Planning to get a new boiler or maintain your existing Navien water heater? Ensure you get technicians that are familiar and experienced with that brand. Needing a boiler service? You can contact All Week plumbing and enjoy a professional, stress-free experience like you have never experienced before. You can count on us for emergency services when your appliance breaks down unexpectedly.
Navien Water Heater Sales, Installations & Service NJ
One of the quality services we offer is boiler repair. As a Navien authorized dealer, we have experienced technicians skilled in this brand of boilers. Our services include installation, replacement, and maintenance of the heater.
The following are common types of water heater:
Residential and commercial heaters
Tankless water heaters
Solar and hybrid heaters.
Your boiler irrespective of the brand will not last long except it's well maintained. By having regular maintenance, you can detect issues with your heater and get it repaired before it becomes a bigger problem saving you money that would have been spent on replacement. We are available 24/7 all day, all week to handle whatever heating service you need in NJ.
Supported Navian Models Gas Water Heater