Buy a Navian NPN-199U- Water Heater From All Week And Get It Installed At Best Rates Anywhere In New Jersey Today!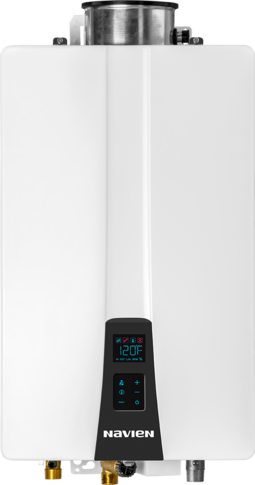 The NPN series is the first and only non-condensing tankless series to offer NaviTech™ technology that includes a stainless-steel heat exchanger and an advanced stainless-steel burner which provides the very Low NOx at the level of NPE burner.
Patented NaviTech™ stainless steel heat exchanger and stainless steel burner with stable cleaner burning technology
0.81 UEF for all models
NPN-E is specifically designed for outdoor use only
Strong residential and commercial warranties
NaviVent™ concentric 3″ x 5″ venting
NPN-E control panel
Allows you to adjust water temperature, operation status and troubleshooting.
Navien NPN stainless steel heat exchangers give you unmatched performance and durability
Supported Models: NPN-160E, NPN-180E, NPN-199E

Navian NPN-199U- Sales, Installation, Repair, Maintenance and Replacement Service NJ
All Week has been a long-time partner of Navien., we are the top authorized dealer in the state of New Jersey. For years now we have been recommending and successfully installing different water heaters, for residential and commercial all over NJ.
All our clients are satisfied with our recommendation and have over time become loyal to the brand, thanks to the high quality and reliability of their products. We are always proud and glad of our tradition and the solid partnership with Navien.
All our plumbers staff gets trained specifically on how to handle Navien products. They get trained on each and every model of their equipment, and we ensure they're up to date with any changes that come in with existing equipment or new brands and models in the market.
Our warehouse is fully stocked with a large and diverse inventory of equipment at all times, including; AC units, furnaces, coils, split units, and more.
Recommended Resources in NPN-199U